Houttuynia cordata 'Chameleon'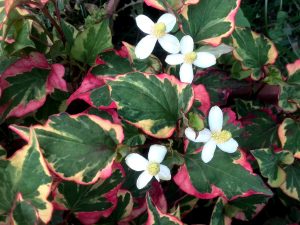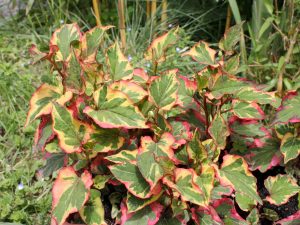 Houttuynia cordata should come with a warning, according to many gardeners that allowed it to grow freely around the garden. It produces underground rhizomes that "travel" into all directions, creating dense groundcover. In time it can loose it's colorful variegation and turn back into less attractive mostly green variety.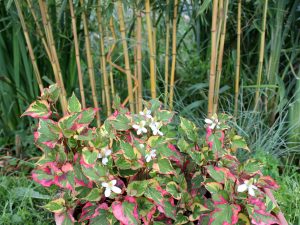 The plant just loves water. It thrives in moist or even wet soil, with roots occasionally submerged in water. It's a bit slower in dry conditions, but it tolerates drought as well. Its colors look best in full sun, but it doesn't mind growing in complete shade as well.
The plant have very strong smell that resembles smell of fish. Plants are edible and were used as herbs in Chinese medicine.