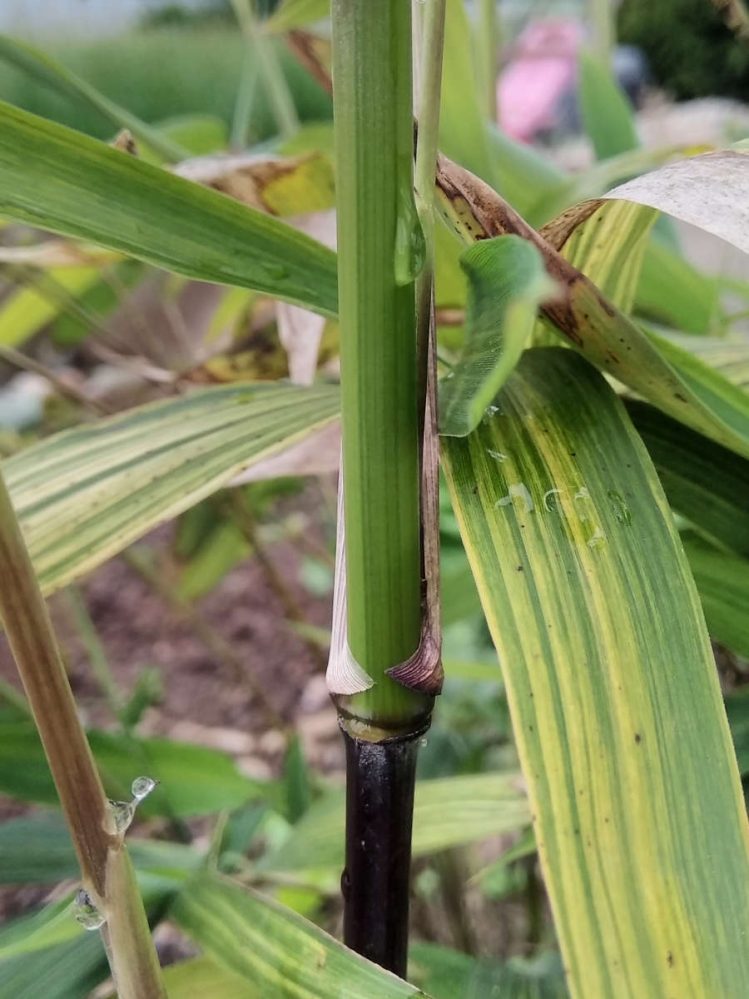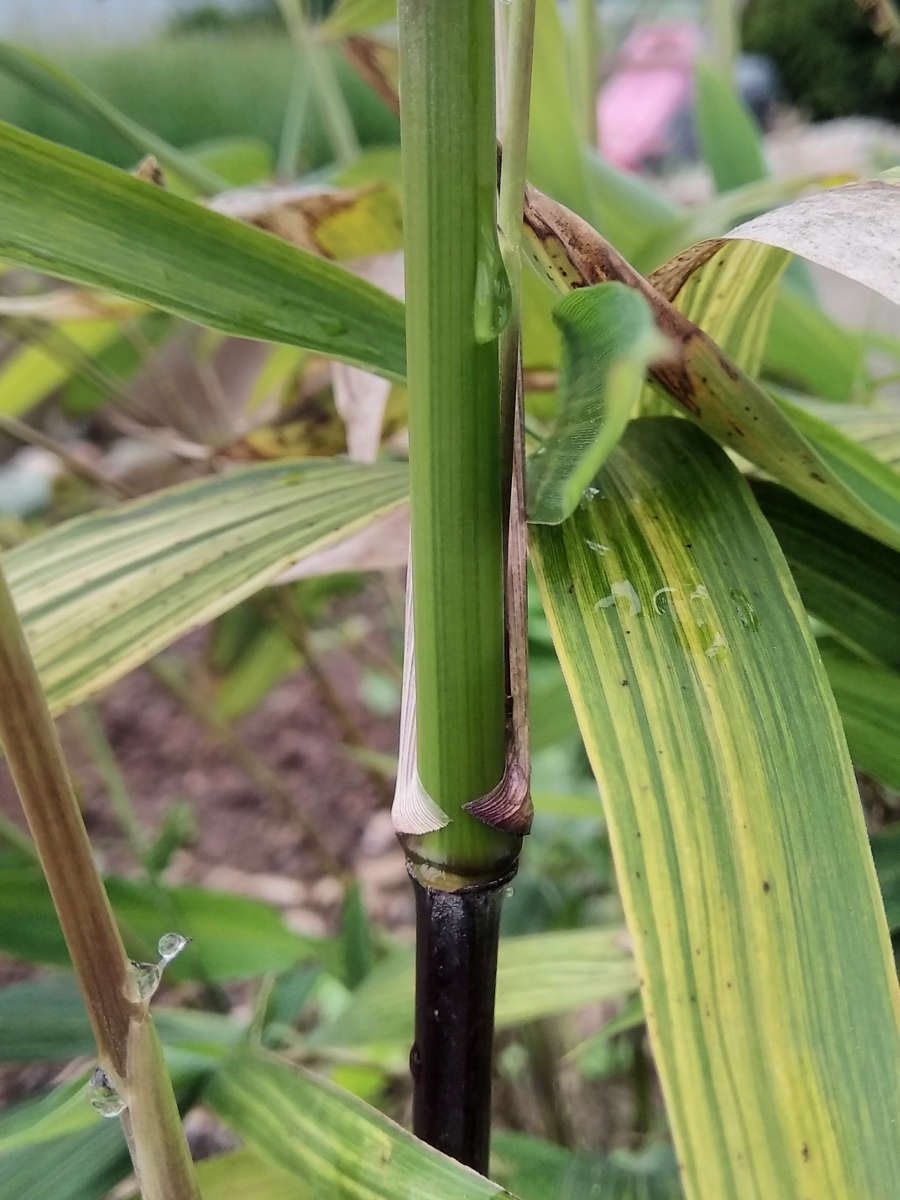 Possible culm coloration on variegated Phyllostachys arcana seedling
Possible culm coloration on variegated Phyllostachys arcana seedling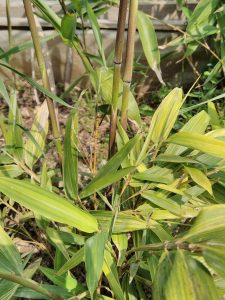 Three year old seedlings of Phyllostachys arcana 'Luteosulcata' finally got culms that are up to pencil diameter. Until now, it was impossible to see any culm coloration, except for the rough estimation of culm color. First shoots finally started to show the exposed culms above their culm sheaths and it seems that one of the seedlings got culm variegation that is similar to that expressed on its leaves.
I already wrote about how different the culm color of the seedlings is, so this is an update on that topic.
I also wrote a lot about the leaf variegation, growing these seedlings from seeds and similar. If interested, you can look it up using search option.
Culm color expectations based on last year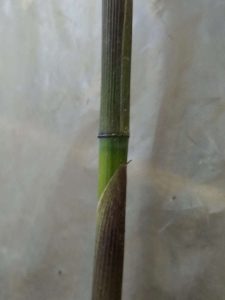 After slow start with many setbacks, seedlings started extremely well this spring and took off. I expected culms of three variegated seedlings to have different shades of green, but I never expected culm variegation. The first seedling shows the most leaf variegation and has lime green, almost yellow culm color that eventually fades to light yellow with orange hue. It easily gets sunburn and the color of sun exposed culms is light red. Second most variegated seedling with a bit darker green culms sunburns to dark red color. Third seedling did not manage to push out any shoots this year. Deer devoured it completely last fall and it only managed to push out survival shoots and branches. It has culms that are even darker green than the second seedling, but still less dark than regular non-variegated seedlings.
A bit about sunburn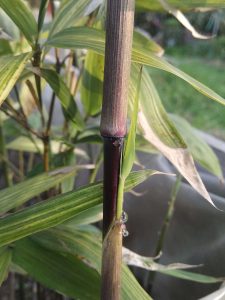 Every seedling of Phyllostachys arcana 'Luteosulcata' got sunburn when exposed to bright light in a sunny location. Even culms that were not directly exposed to the sun darkened-up.  Seedlings got purple color, which combined with regular green culm color and appeared dark brown. Variegated seedlings with less chlorophyll  turned bright red with more or less dark tone, depending on the seedling.  It will be interesting to see, how long the color of sunburn remains apparent on the colored culms. Non-variegated seedlings got light brown in their second year as the green started to fade into yellow. Variegated parts will most likely have darker sunburn but I don't think it will easily visible feature because sun tanned color is too dark and intensive. I guess we will see more about it next year.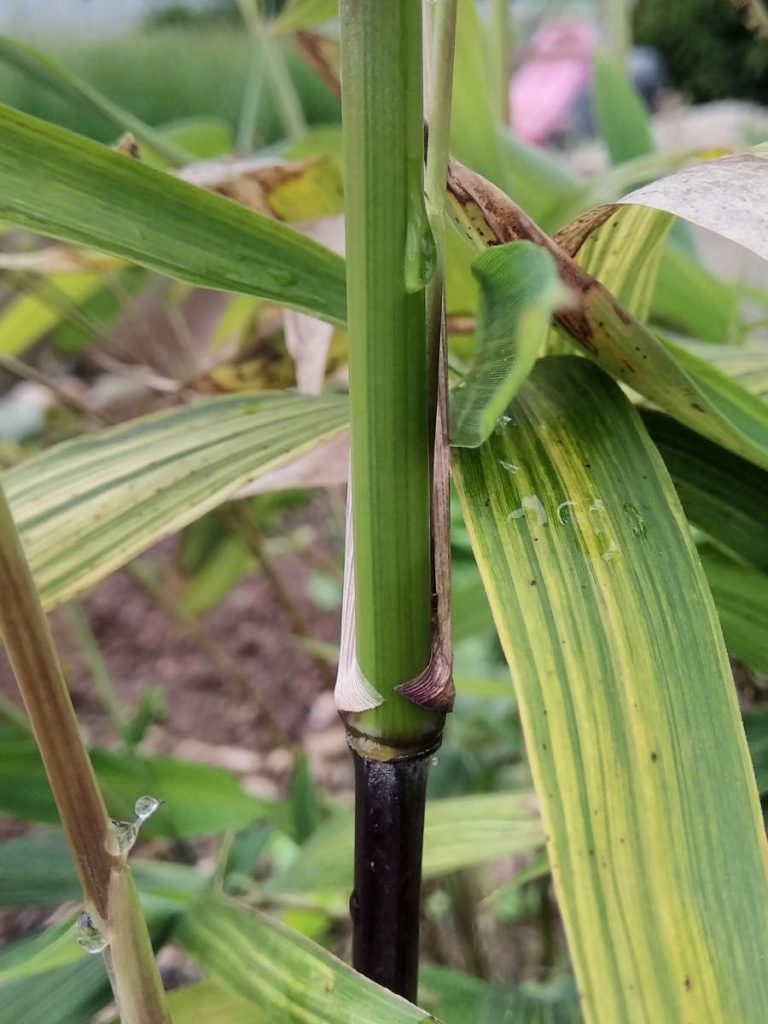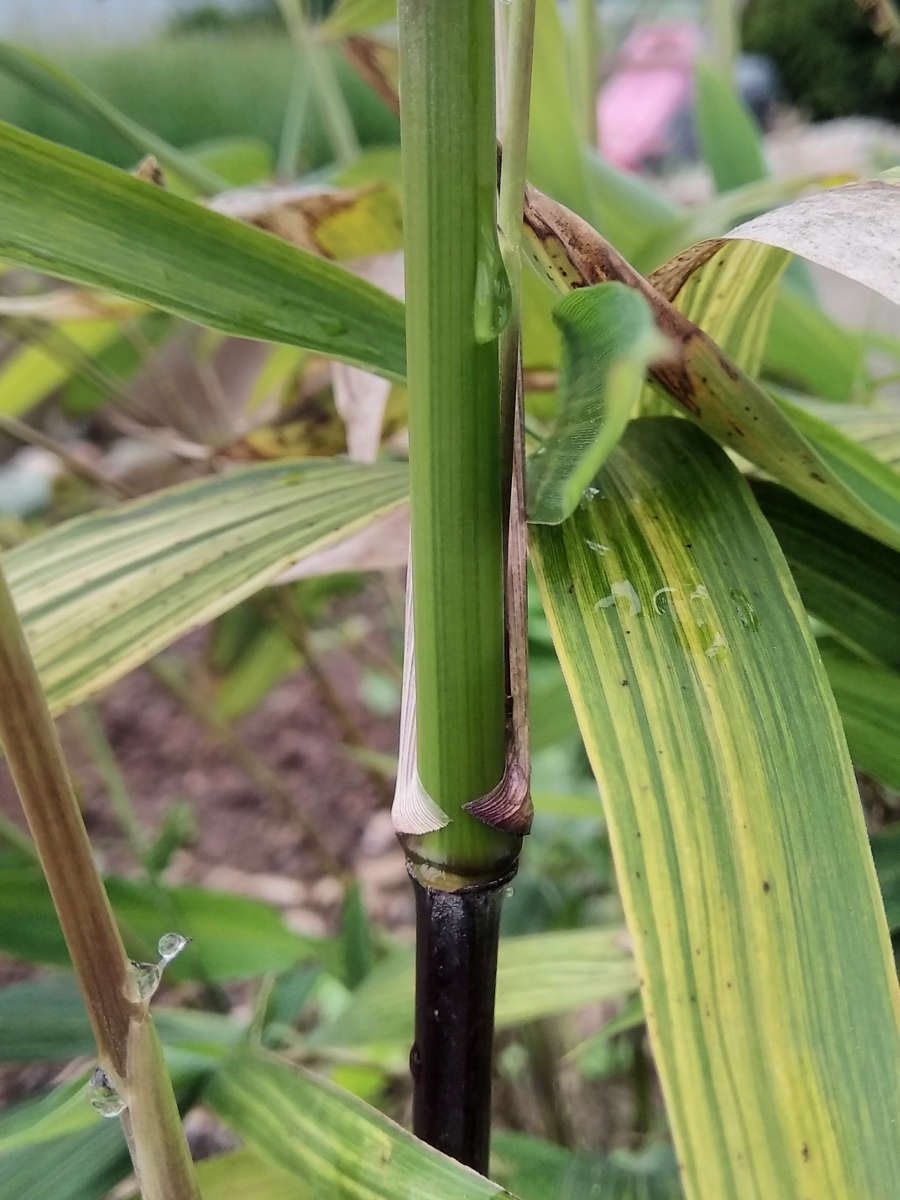 Culm variegation on seedling #2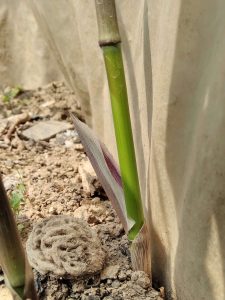 Second seedling had shown no culm variegation last year, because all the schoots were toothpick diameter or smaller. I pampered variegated seedlings way too long, keeping them inside during the winter – big mistake. This year, when they had a chance to go through winter dormancy, they started growing like a Phyllostachys should grow! When I first saw almost undetectable striping on the freshly exposed culms, I thought it was lack of wax or shade. In the following days it became more and more apparent and it darkened with passing days – same thing happens with leaf variegation. Culms are still pretty small, so it might take a few years before I can get a feeling about how the mature culms will look like, but we're getting there! It will be interesting to see how the effect of sunburn on the culm striping.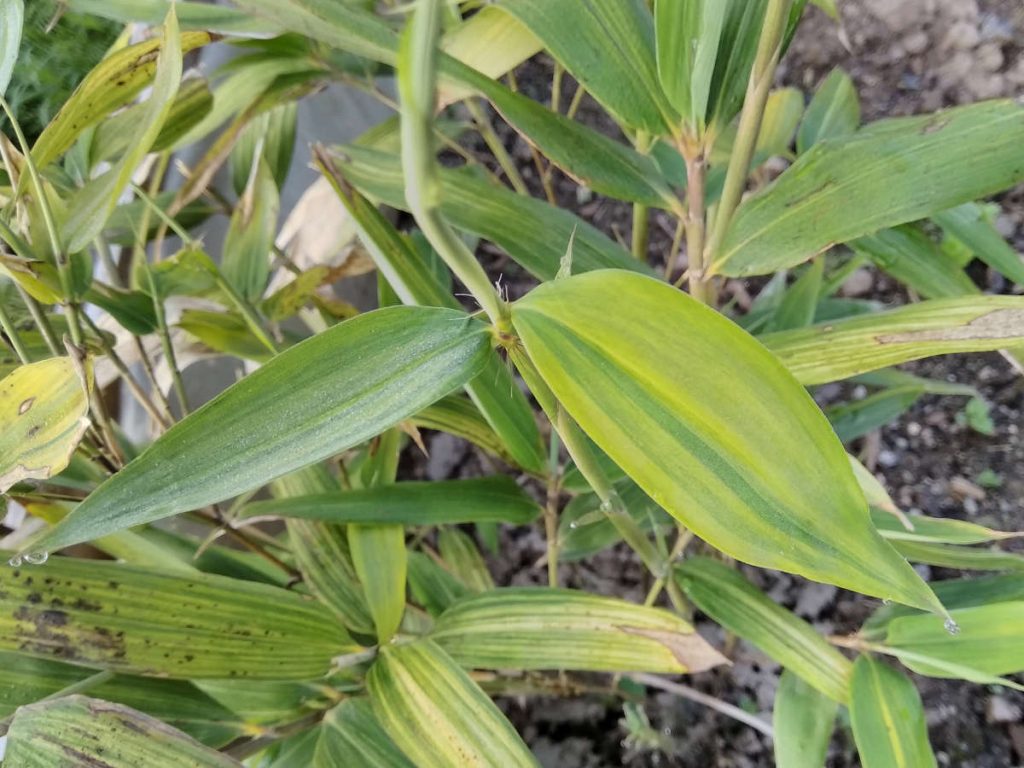 Leaf variegation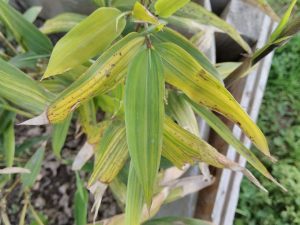 Many of you already know about the leaf variegation of all three seedlings I've grown from seeds. They start as very pale lime green or even yellow leaf which eventually starts showing darker stripes and it turns darker green. The 'transformation' happens in about a week or two. After that, leaf starts maturing and it gets darker green but the variegation remains. Some of the leaves are completely pale and appear yellow even after a few weeks. Usually leaves like that get damaged easily (I suspect bright sun related burn) and partly or completely dry up. Usually these are the first leaves that appear on new shoots, so they end up falling down anyway. As the branches or shoots age, there are usually more and more darker green leaves. I have to admit, I want to know how it would look like on a mature grove during the shooting, soon after and right before winter. It may change color a little bit during the seasons. Hopefully we will see.