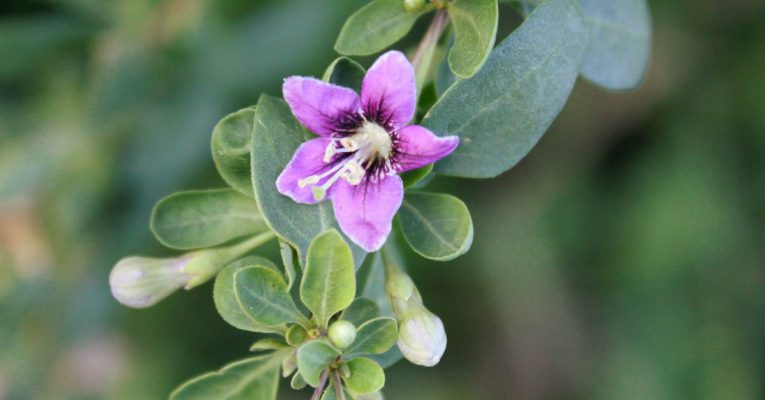 Goji berry
January 31, 2016
Every couple of years, there's a plant that gets widely popular and several years ago, Goji berries were sold in vast quantities due to their alleged health benefits. Goji which is also called wolfberry, is the fruit of Lycium barbarum and Lycium chinense. Both shrubs are from the nightshade family, which includes potato, tomato, tobacco and chili peppers. They can grow up to 2 or 3 meters tall and can either be trained as a grape vine or left growing in a shrub form.
It offers good cold hardiness and drought tolerance, can grow in all kinds of soil and likes full sun. Flowers first appear in early June. Bees around here seem to love the flowers, even if they ignored them completely at first. First couple of seasons there were no pollinators that would show any interest in Goji flowers, bees were all around, but haven't really visited the plant. Without pollinators, Goji flowered normally, but they only managed to set a couple of berries. In a couple of years bees started visiting the flowers. Berries start ripening around August and usually don't stop until the first frost.
Goji plants can easily be propagated using cuttings or root divisions. One time, when I pruned the shrub, I left branches laying on the ground for a while and later discovered that many of them rooted. Before the growing season ended, they managed to create strong root system and first flowers started to appear. Branches will root if you place them into glass of water or moist soil. They can also be grown from seeds, but it takes quite a bit more time and it isn't really the best option because of easy rooting of cuttings.
Even if you are not into healthy food (like me), Goji can offer a lot. It attracts bees and offers them food from early summer to late fall and when berries start to get ripe, you get to see the birds picking them for you.