A Comprehensive Guide to Growing Rhododendron from Seeds
Growing Rhododendron from Seeds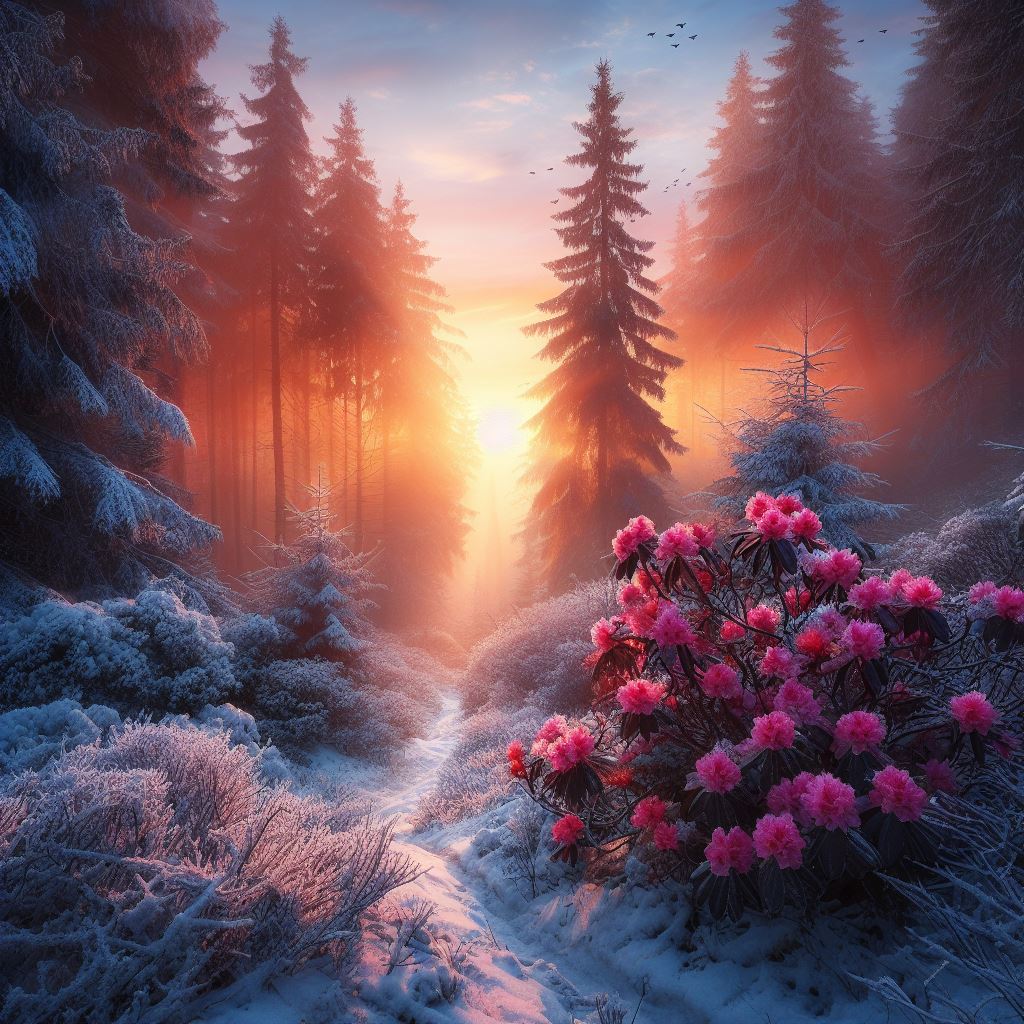 Introduction:
Growing rhododendrons from seeds can be a rewarding endeavor, allowing gardeners to witness the entire lifecycle of these vibrant and exquisite flowering shrubs. This comprehensive guide will walk you through the essential steps, from collecting seeds to managing seedlings, ensuring a successful and flourishing rhododendron garden.
1. Collecting Rhododendron Seeds:
A. Timing:
Collect seeds in late summer or early autumn when seed capsules begin to dry and turn brown. If they start opening, some of the seeds will fall out.
B. Tools:
Use scissors or pruners to carefully cut seed capsules from the plant.
C. Seed Extraction:
Gently break open the dried capsules to reveal small seeds. Be cautious not to damage the seeds during extraction.
2. Preparing the Substrate:
A. Soil Mix:
Create a well-draining substrate by combining peat moss, perlite, and pine bark in equal parts. Rhododendrons thrive in slightly acidic soils, so ensure a pH level between 4.5 and 6.0.
B. Containers:
Use shallow trays or seedling flats with drainage holes to prevent waterlogged conditions.
C. Sterilization:
Sterilize the soil mix before planting to minimize the risk of diseases and pathogens.
3. Planting Rhododendron Seeds:
A. Sowing:
Sprinkle the small seeds evenly over the soil surface. Lightly press them into the soil, but do not cover with additional mix, as rhododendron seeds require light to germinate.
B. Moisture:
Keep the soil consistently moist, but not waterlogged. Cover the containers with plastic wrap or a humidity dome to maintain high humidity levels. If the substrate dries out during germination, sprouts can die off. Seeds are small and there is not much reserve available inside.
4. Managing Rhododendron Seedlings:
A. Germination:
Maintain a consistent temperature of around 70°F (21°C) during the germination phase. Use a seedling heat mat if necessary, ensuring the soil remains warm.
B. Humidity Control:
While high humidity is essential for germination, gradually reduce it as the seedlings develop to prevent damping off.
C. Transplanting:
When seedlings have developed several true leaves, transplant them into individual pots with the same well-draining substrate.
D. Feeding:
Begin a light fertilization regimen once seedlings are established. Use a balanced, water-soluble fertilizer to encourage healthy growth. Make sure not to over fertilize and mix the fertilizer accordingly, seedlings are much more delicate, compared to older plants.
5. Seed Stratification:
A. Purpose:
Explain the concept of seed stratification, which mimics the natural conditions seeds experience in winter. Rhododendron seeds often benefit from cold stratification to break dormancy.
B. Method:
Place seeds in a damp paper towel inside a sealed plastic bag. Refrigerate the bag for 4-6 weeks, providing the cold and moist conditions necessary for stratification.
C. Timing:
Conduct stratification before sowing, ideally in late winter or early spring.
D. Benefits:
Enhances germination rates by preparing seeds for the upcoming growing season. Mimics the natural processes that rhododendron seeds would experience in their native environment.
6. Pruning and Shaping:
A. Early Pruning:
After transplanting, consider lightly pruning the seedlings to encourage bushier growth. Remove any weak or leggy growth to promote stronger stems.
B. Shaping Techniques:
Train the young plants by pinching out the tips to encourage branching and a fuller form. Shape the rhododendrons during their early stages to achieve the desired structure.
7. Pest and Disease Management:
A. Vigilance:
Regularly inspect the plants for signs of pests such as aphids or diseases like powdery mildew. Address any issues promptly to prevent the spread to other plants.
B. Natural Remedies:
Consider using neem oil or insecticidal soap for pest control, and copper fungicides for fungal issues. Emphasize the importance of avoiding chemical pesticides that may harm beneficial insects.
8. Winter Protection:
A. Mulching: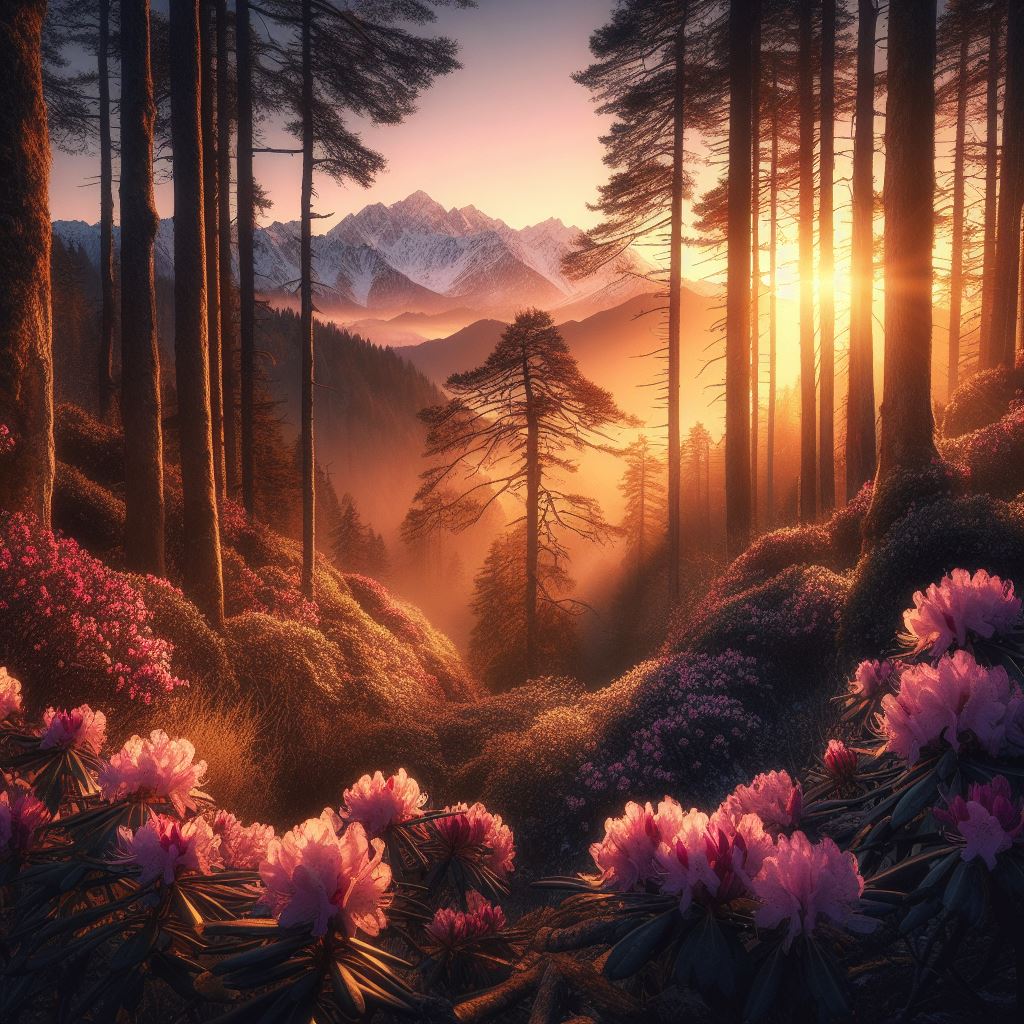 Apply a layer of mulch around the base of rhododendrons in late fall to protect against winter temperature fluctuations. Mulch helps retain moisture and insulate the roots. There is a downside of mulch, especially if the layer is thick. During winter, rodents like mice, and voles love to use mulch as cover.
B. Wind Protection:
If you live in an area with harsh winter winds, consider providing a windbreak for young rhododendron plants.
Conclusion:
Growing rhododendrons from seeds is a patient but gratifying process. By following these steps, including seed stratification, temperature control, and ongoing care, you can nurture these captivating shrubs from their humble beginnings to a vibrant and flourishing garden centerpiece. Remember to provide the right conditions, from seed collection to seedling care, and you'll be rewarded with the beauty of rhododendron blooms in your garden. Happy gardening!